Click on a category below or scroll down.
Please consult your pediatrician prior to starting your child on any new supplements.
1. Safer Babies & Kids' Personal Care Products
Ingredient-conscious moms will love these gentle formulas that are free of irritants and hidden, harmful ingredients.
BEAUTYCOUNTER
baby daily protective balm
Designed for even the gentlest newborn skin, this all-purpose nourishing balm is the ultimate hydrating and comforting multitasker. Its soothing blend of organic shea butter and jojoba oil provides a layer of protection from head to toe.
BEAUTYCOUNTER
baby calming diaper rash cream
Formulated with non-nano zinc oxide, this diaper cream treats and helps prevent redness and irritation with safer ingredients. The gentle formula is safe for sensitive skin and to use with cloth diapers.
BEAUTYCOUNTER
baby gentle all-over wash
Specially formulated for babies' this two-in-one hair and body wash is ideal for delicate skin and free of irritants and hidden, harmful ingredients. The gentle, tear-free formula effectively cleanses and nourishes from head to toe without stripping away moisture.
BEAUTYCOUNTER
baby soothing oil
A mix of organic coconut, jojoba, and sunflower seed oils, this natural oil soothes and softens skin for a comforting, calming experience. The formula—safe for newborns and up—absorbs easily without ever feeling greasy.
BEAUTYCOUNTER
baby bundle collection
This trio of head-to-toe essentials for babies includes Gentle All-Over Wash, a tear-free body and hair cleanser, Soothing Oil, a quick-absorbing skin nourisher, and Daily Protective Balm, which acts as a layer of protection for sensitive skin. All formulas are specially designed for a baby's delicate skin—because babies deserve the very best.
Gentle enough for daily use, this gluten and nut-free kids shampoo contains a mix of broccoli, carrot root, and strawberry extracts that leaves hair shiny and soft. Bonus: Hints of citrus oils and vanilla extract give the formula a creamy orange-vanilla swirl scent that kids love.
BEAUTYCOUNTER
Not a Knot Kids Conditioner
Made with super-emollient safflower seed oil and carrot root extract for extra-gentle conditioning, this detangling conditioner makes struggling with snarls a lot less difficult. It also features an irresistible creamy orange-vanilla-swirl scent that kids love, thanks to hints of citrus oils and vanilla extract.
BEAUTYCOUNTER Super-Duper Clean Kids Body Wash
This gentle wash gets little ones clean while ensuring their skin stays soft and hydrated. Gluten- and nut-free, the formula contains a combination of nourishing fruit extracts that provide a light fresh-berry scent.
BEAUTYCOUNTER Kids Bath Collection
Beautycounter believes children deserve to be protected, which is why we've taken special care to create a bath collection that is gentle, effective, and kid-friendly. This assortment includes the berry-scented Kids Body Wash, along with Nice Do Shampoo and Not a Knot Conditioner, both of which feature an orange-vanilla swirl scent kids love.
2. Daily Multis and Greens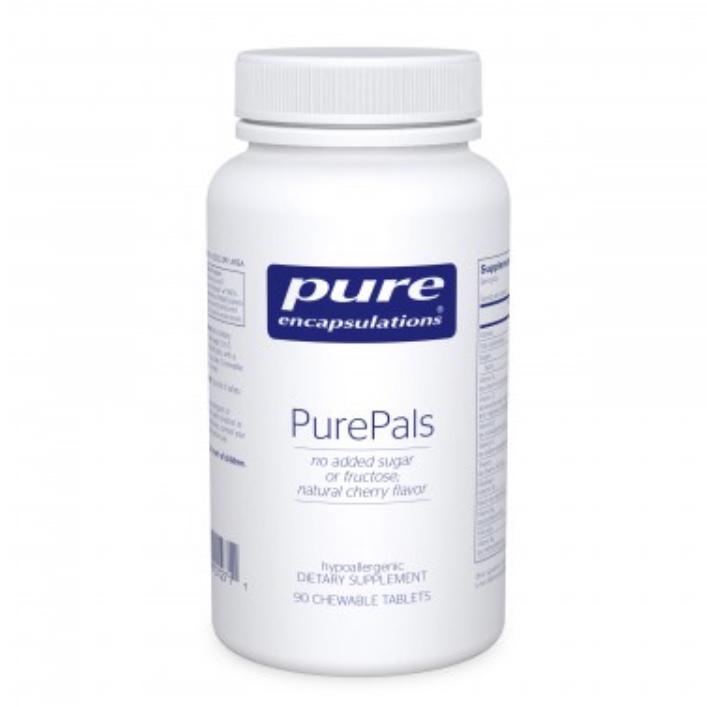 PURE ENCAPSULATIONS
Pure Pals Chewables
PURE ENCAPSULATIONS
Junior Nutrients
NATURAL VITALITY
Kids Natural Calm Multi
Kids Natural Calm Multi
Greens, Vitamins, Probiotics, and Protein
▶️ Buy in Bulk and Save - Click HERE
3. Probiotics & Immune Support
GREEN PASTURE Blue Ice Fermented Cod Liver Oil
- high in Vitamins A and D,which are powerful antioxidants, and a great source of Omega-3 fatty acids
- helps reduce inflammation, neutralize free radicals, improve arthritis symptoms, reduce joint pain, lower risk of heart disease, and improve symptoms of anxiety and depression
- supports strong,healthy bones
- fermentation enhances nutrient bioavailability and preserves nutrient integrity
- Take 1/2 tsp of fermented cod liver and 1/2 tsp of skate liver oil daily
▶️ Click on the FLAVOR you prefer below 👇
🐟Original 🌱Arctic Mint ✨Cinnamon Tingle 🍊Oslo Orange (my preference is Arctic Mint)
GREEN PASTURE
Blue Ice Fermented Skate Liver Oil
- fermentation enhances nutrient bioavailability and preserves nutrient integrity
- high in Vitamins A, D, E, K2 the full range of omega fatty acids, plus chondroitin (joint support), alkoxglycerols (immune support) and squalene (antioxidant support)
- Four times richer in Vitamin E and has three times the amound of DHA (the brain-boosting omega) than cod liver oil
- boosts energy, may prevent heart disease, improves cognitive function, helps ease joint pain, improves muscle growth, promotes eye health
- recommended for pregnant and nursing women
- Take 1/2 tsp of fermented skate liver and 1/2 tsp of cod liver oil daily
- one of the strongest concentrations of elderberry syrup on the market
- the ONLY brand I've found that has no added sugar, no artificial additives or preservatives, and no alcohol
MegaFood
Kids N' Us MegaFlora
Probiotic Capsules for Kids old enough to swallow a pill.
GARDEN OF LIFE
Raw Priobiotics Kids
Raw Organic Priobiotic Powder. Can easily be mixed into food or drinks for kids who can't swallow a pill yet.
4. Must-Read Parenting Books
HEALTHY SLEEP HABITS,
HAPPY CHILD
by Marc Weissbluth, M.D.
sleep training bible by Reknowned guru, Dr. Marc Weissbluth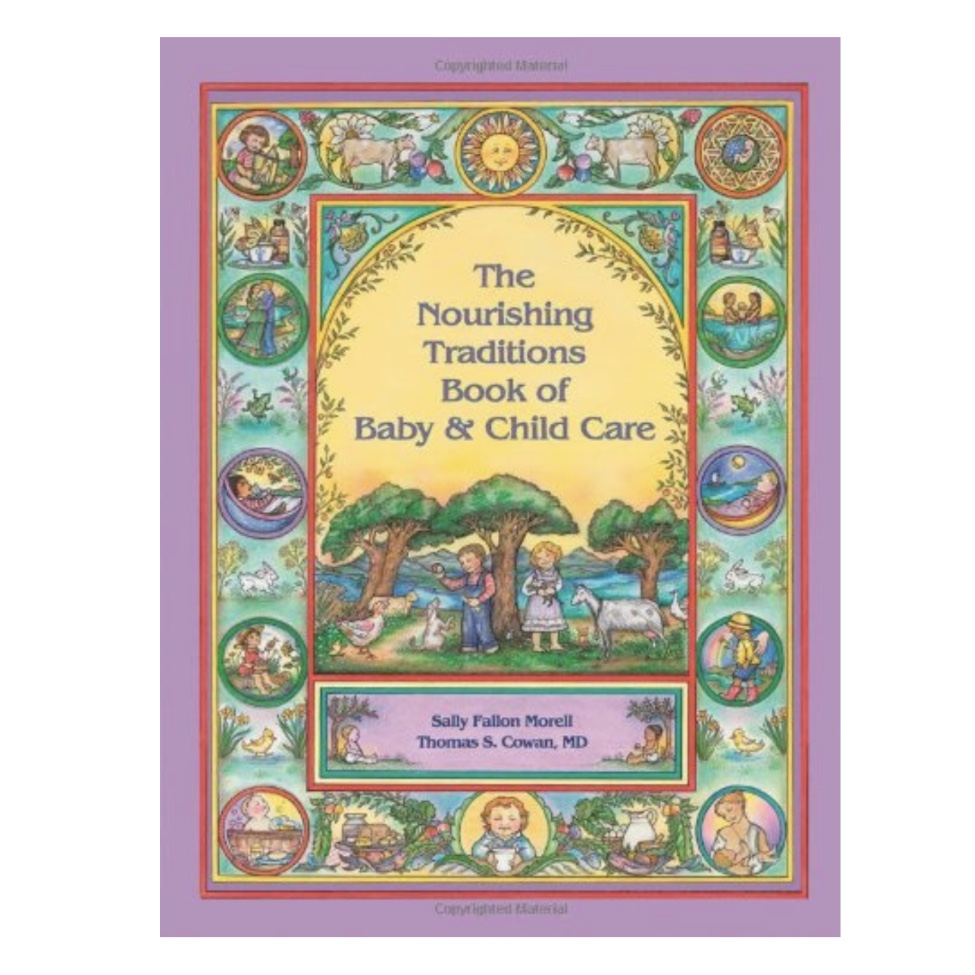 THE NOURISHING TRADITIONS BOOK
OF BABY & CHILD CARE by Sally Fallon Morell
holistic advice, natural treatments, and the principles of traditional nutrition